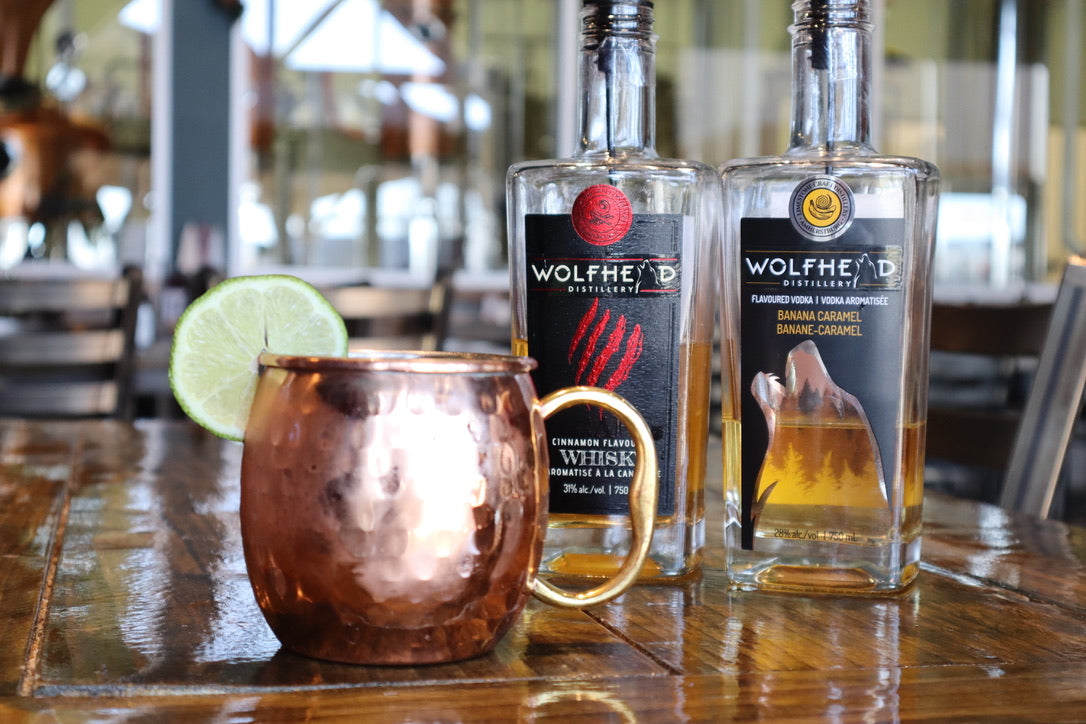 BANANA CINNAMON MULE
In a copper mug add 1 oz Wolfhead Banana Caramel Vodka and 1 oz Wolfhead Coffee Whisky Liqueur. Add ice and top with ginger beer.
CINNAMON SWIRL
In a cocktail shaker add 0.5 oz Cinnamon Whisky, 0.5 oz Coffee Whisky Liqueur, and 1 oz Rum Chata with 2 dashes of cinnamon powder. Shake vigorously with ice and pour entirety into a rocks glass.
SPIKED APPLE CIDER
Add 2 oz of Cinnamon Whisky to warm apple cider.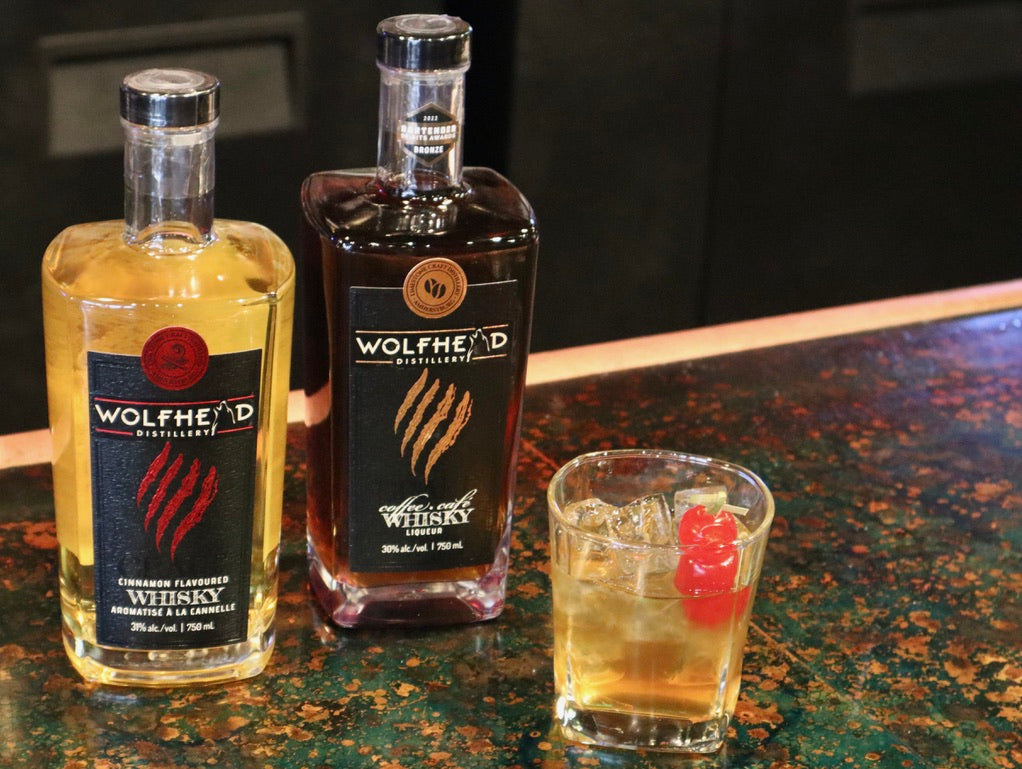 BUTTERTART MANHATTAN
Add 1 oz Cinnamon Whisky, 1 oz Coffee Whisky, and 3-4 Dashes of Wolfhead aromatic bitters, and 1 oz of butter tart syrup (or maple syrup) to a mixing glass. Stir with ice for 30 second and strain over fresh ice. Serve in a rocks glass.